Kale is so in it's almost out. Kale, the vegetable I used to avoid in the grocery aisle 10 years ago is now regularly eaten in our house. I use it in so many dishes, it's hard to believe I once was frightened to cook with it. Actually a few times I'd buy it and end up throwing it out because I just didn't know how to use it. Until we got our CSA that is. But since I've found how diverse it is- how many different recipes it can be used in. And in the past couple of years the varieties available are much greater.
I have several recipes on my site that include Kale, but I've come up with this new side dish that my kids love! It's simple, it's quick and it's delicious.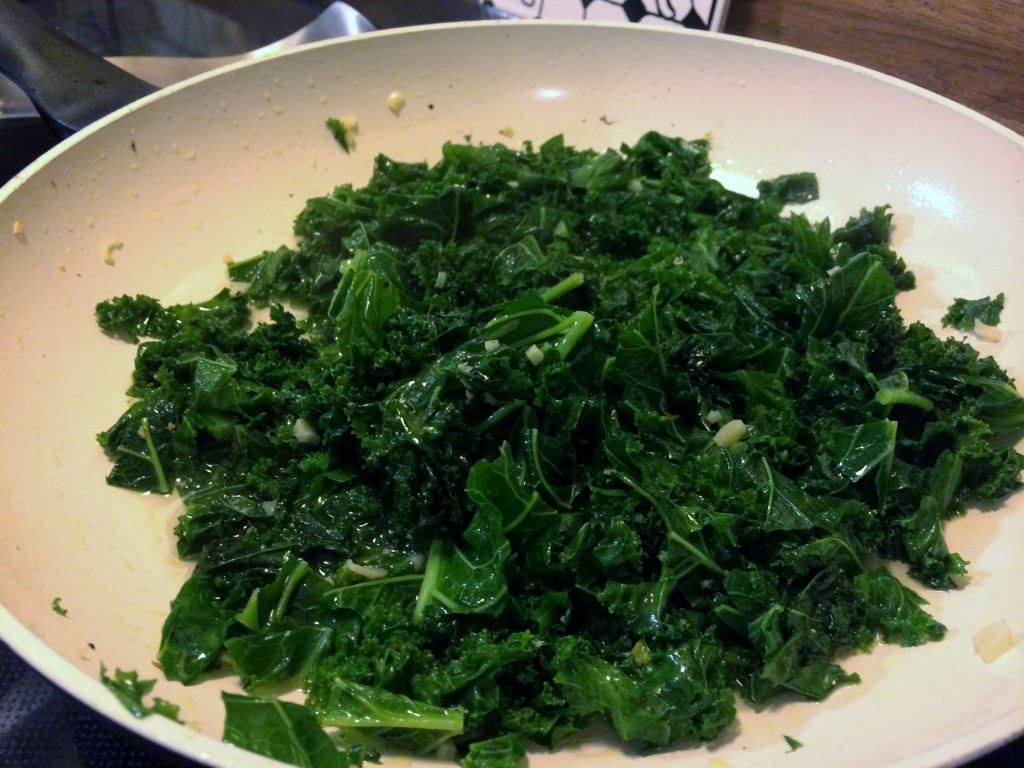 Kale Sautéed with Garlic
3 cups kale leaves de-stemmed and chopped
2-3 garlic cloves, chopped
1/2 cup stock (vegetable or chicken)
2 tsp olive oil
Salt & pepper to taste
Heat olive oil and add garlic. Sauté over medium high heat for a couple of minutes, careful not to brown or burn. Add kale and stock. Stir then cover. Continue to cook for about 7 minutes until kale is slightly wilted but hasn't lost color. Add salt and pepper– careful if stock is salty. Strain and serve.