Not usually one to sneak vegetables into my kids food, except maybe throwing some kale or spinach into smoothies, every once in a while I feel it necessary. My youngest two are the picky ones and if we've been out and about a lot, I realize they aren't getting enough greens. Unfortunately, my youngest isn't getting it at school either, since he doesn't like how they cook the vegetables and only picks carrots for the raw ones. So, I made a green sauce as a way to combat this. Luckily my kids aren't afraid of or avoid green sauces: they like pesto and green Thai curries. Since my middle son complains when too many items are mixed together- say in one pot meals, it prompted me. Instead of having lots of greens they may pick out and mushrooms, which all three eschew, I blended them all together with herbs and garlic to make the sauce.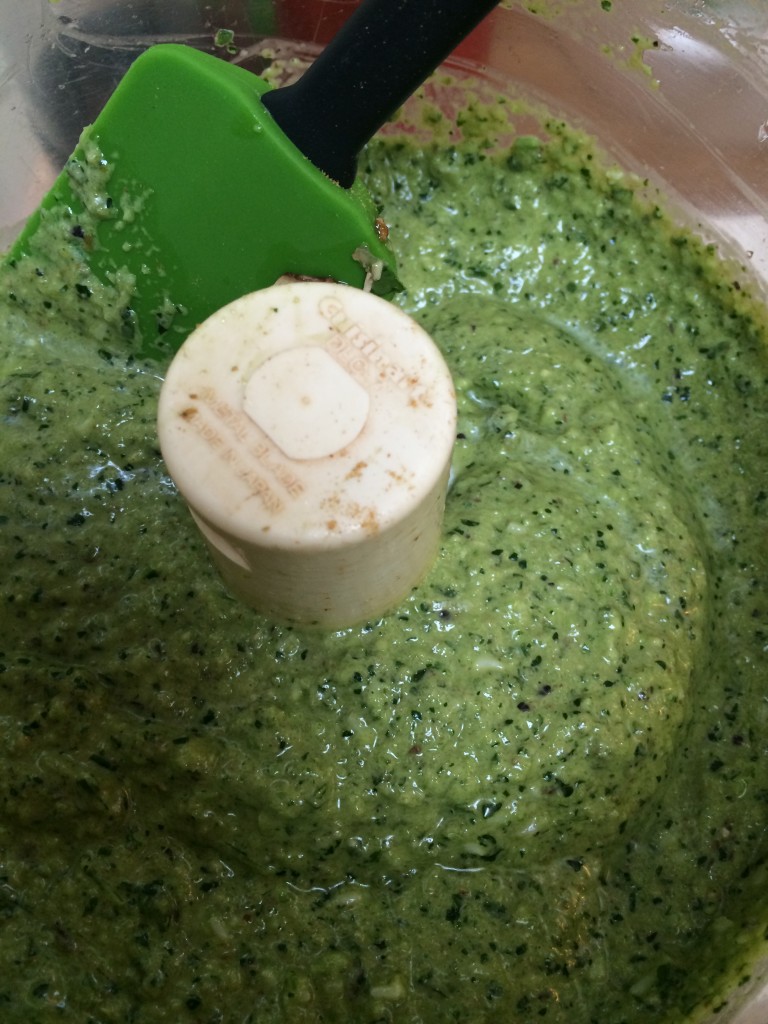 Green Vegetable & Herb Pasta Sauce
Blend together in food processor or blender:
2-4 garlic cloves (depending on size and desired intensity)
2 good handfuls of basil, parsley, and/or cilantro
6-8 baby crimini or white button mushrooms
2 cups kale, spinach or swiss chard (or similar green vegetable)
1/4 cup olive oil
salt and pepper
(Optional: add 1/4 tsp cayenne for extra spice)
Using thighs or breast, cut chicken into bite sized pieces and add to 1 Tbsp Olive oil over medium-high heat sautéing until slightly browned. Lower heat and continue to cook chicken until nearly cooked through. Add cup of sauce to the chicken.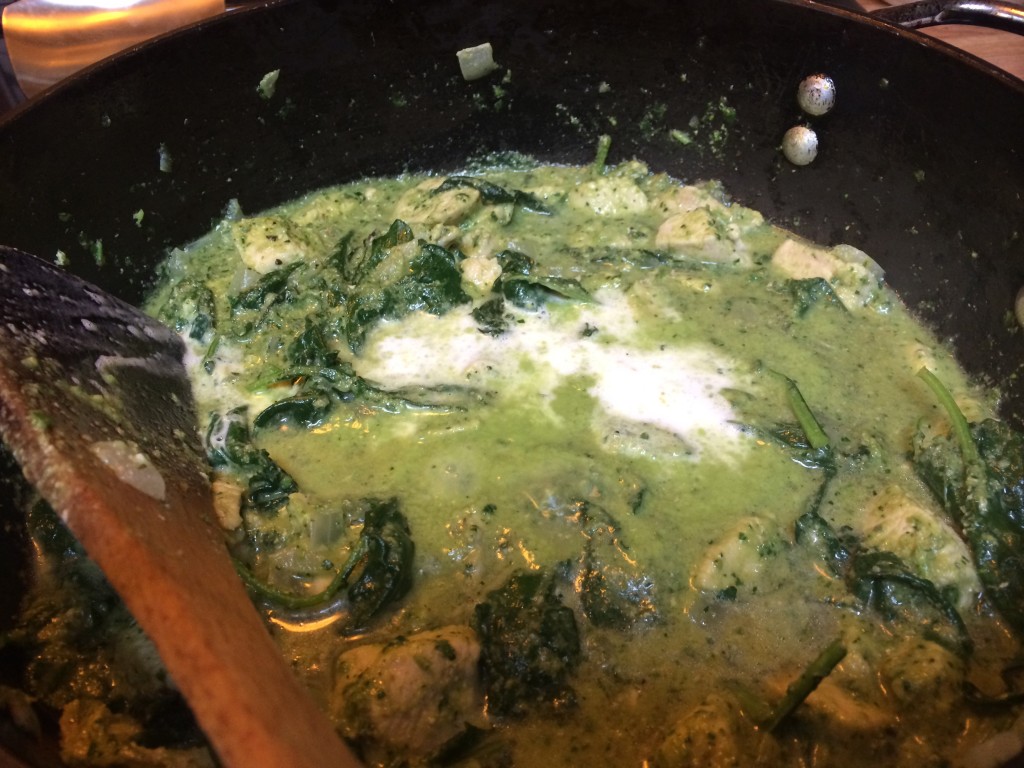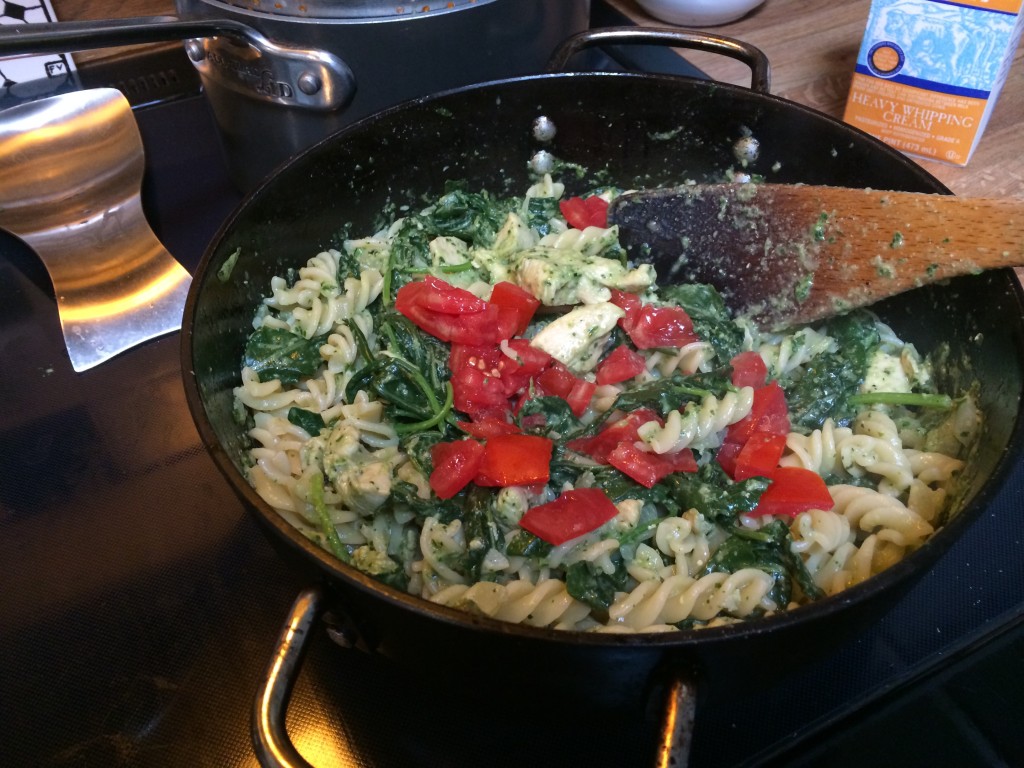 Add 1/4 cup of cream. Add any extra vegetables you wish (or don't add any if your kids won't eat the dish with them in it). I put in baby kale and spinach. Cook another 5-7 minutes until sauce is heated through and vegetables slightly wilted. Serve tossed with pasta. Finish with Parmesan if wanted. I also added tomatoes at the end (although I knew the youngest two wouldn't eat the tomatoes).
At least I knew my kids got a meal they found delicious and one I didn't care if they pushed aside the greens.