I used to shy away from making my own pie crusts because I thought it was difficult and time consuming. Then I read Mark Bittman's recipe and how it just takes a few minutes with a food processor. The recipe I use is adapted from Allison Holst's pie crust in her Bacon & Egg pie recipe. You can add some sugar for a sweet pie crust.
Pie Crust
1 1/2 cups AP flour (more if needed plus some for dusting surface)
1/4 cup spelt flour (optional- use more AP if omitting)
1/2 tsp salt
1 1/2 tsp baking soda
1 stick unsalted butter, very cold & cut into pieces
3/4 cup milk
1 tsp vinegar
Add vinegar to milk and set aside.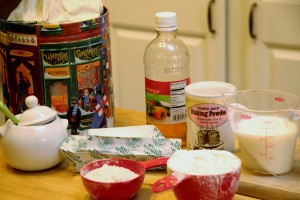 Pulse dry ingredients together in food processor until mixed. Add butter and process until butter is mostly incorporated (fine if small pieces, but don't over do it as you want some chunky bits for flakiness).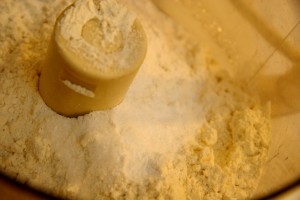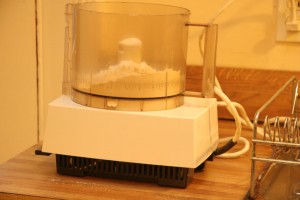 Slowly add milk/vinegar. The dough should start coming together, if too sticky add more flour. It will be done when it forms a ball.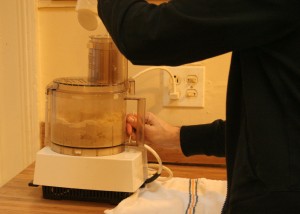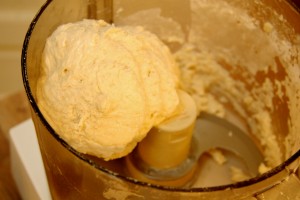 Place on floured surface and split into 2 or you can wrap well and place in fridge for a couple of days.
Roll with flour on both sides so it doesn't stick.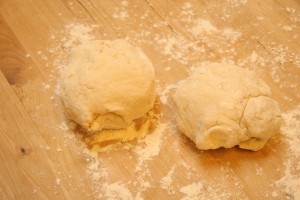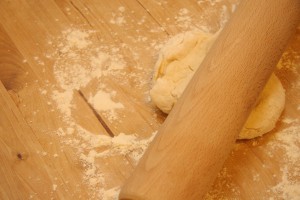 When it is your desired thickness/thinness you can place in pie plate. Fill and bake!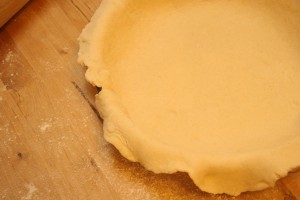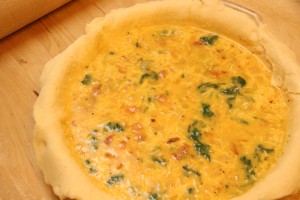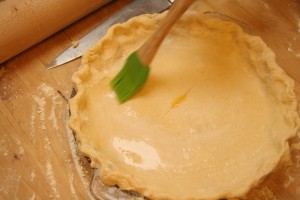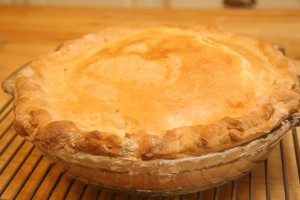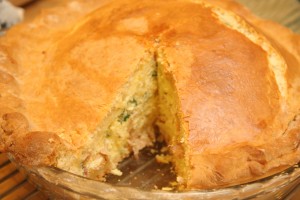 This was a version of bacon & egg pie I made because I messed up a recipe calling for egg yolks– I blended the whole egg together; actually 11 whole eggs.
At least I have a great lunch and possibly dinner!
Now to go get some more eggs so I can make my Thanksgiving Day Apple Cream Pie (using just egg yolks!)