Soup? In summer? Yes, my kids love soup and even in hot weather their interest doesn't wane. But what makes this recipe so wonderful is that it can be eaten hot or cold.
It is one of the simplest yet delicious soups that I know I can get all three of my kids to eat. Even the pickiest one. I changed the recipe slightly to be a bit lighter for the summer. I added milk and cream instead of just straight heavy cream.
Potato Leek Soup
7-8 medium or 4 large potatoes (russet or similar)
3 leeks (lightest green and whites only)
3 ½ cups vegetable or chicken broth
¼ cup milk
¼ cup whole milk
¼ tsp white pepper
salt to taste (careful with the salt since the broth probably has enough)
Cut the leeks lengthwise then chop. Rinse in a bowl to wash out any sand/dirt. Once fully cleaned place in large sauce pan.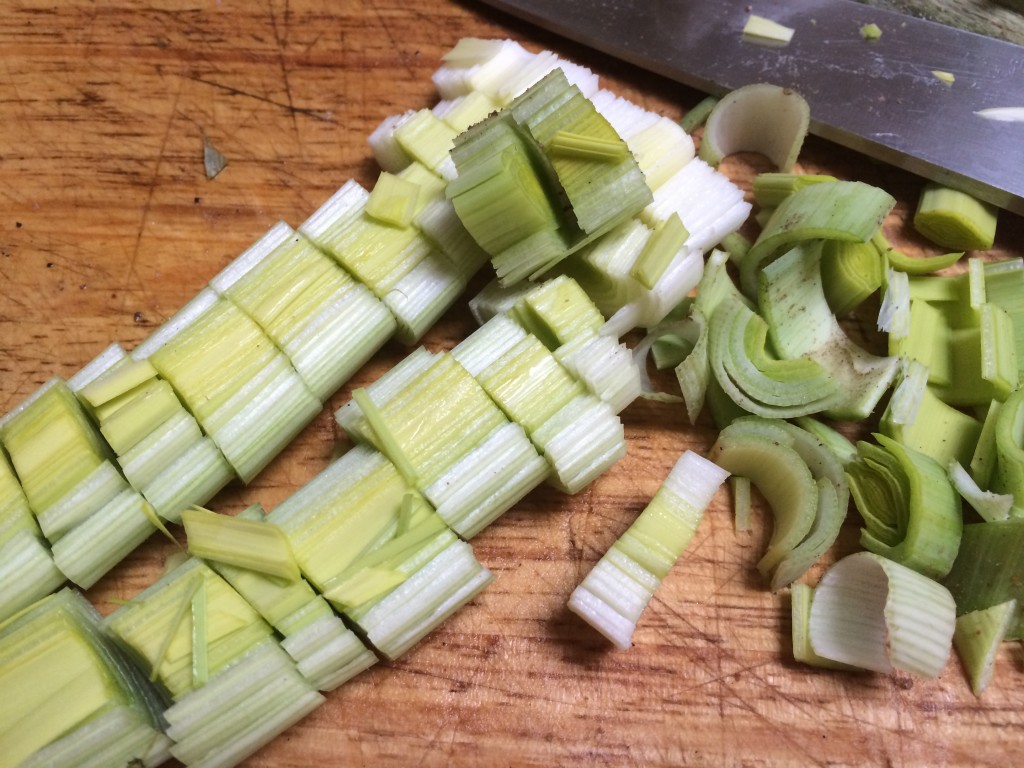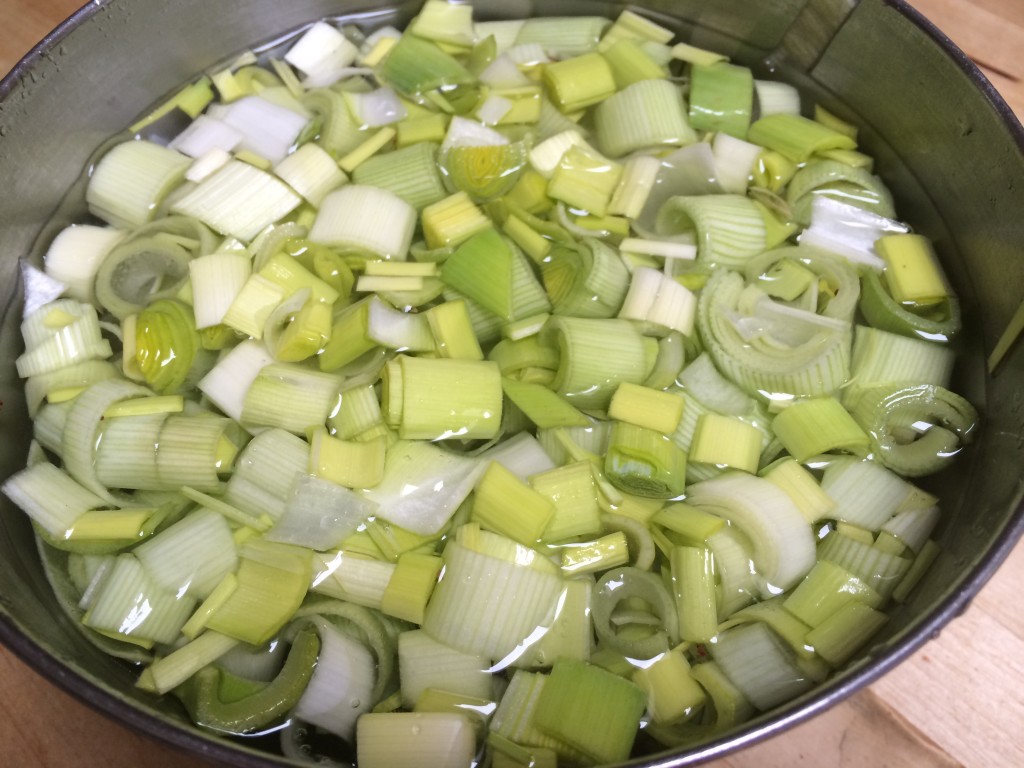 Peel and chop potatoes, add to leeks. Add broth. Simmer until potatoes are soft (about 25-30 minutes).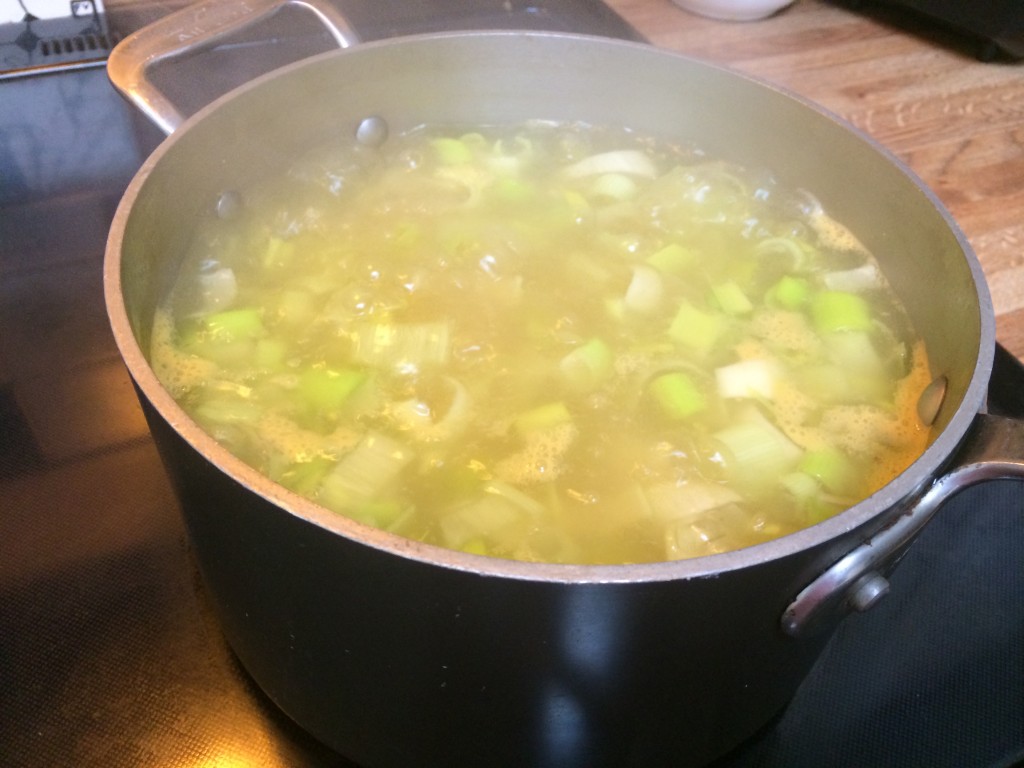 Take off heat and add milk and cream.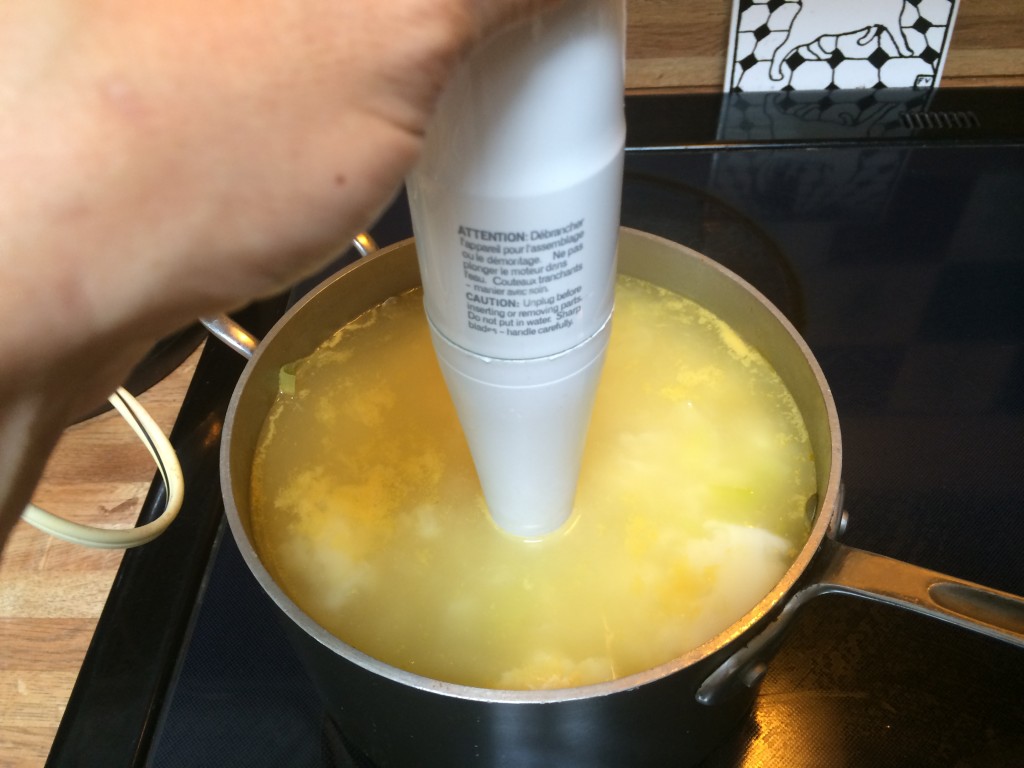 Use immersion blender to purée (standing blender will work too). Season with white pepper and, if needed, salt. Serve. As I mentioned you can chill and serve cold too (Vichyssoise).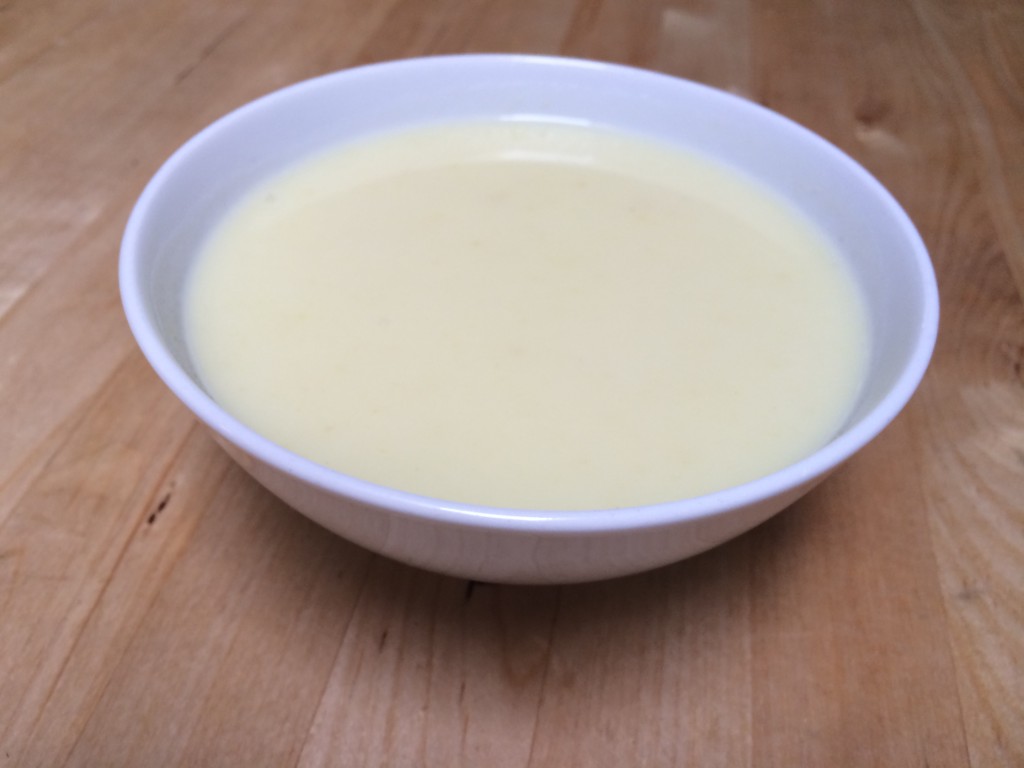 I am doing a giveaway of Dairy Pure insulated shopping bags for my US readers. Just make a comment that you'd like one in the comments section; I will select two people at random to receive the bags. They're great for hot or cold food.
I did use the Garelick Farms' Dairy Pure milk, which I buy when I'm not near a farm or able to get to Trader Joe's for their organic milk. They have a "Worry-Free Flip Cap". "It's easier to use and protects everything you love about Dairy Pure milk along with a 5-Point Purity Checklist. The Worry-Free Flip Cap also helps keep your milk cap where it belongs; on the bottle. Plus, Dairy Pure's Purity Seal makes sure your milk stays fresh from farm to fridge.
Our Farmers pledge NO artificial growth hormones
We Test all milk for antibiotics
Continuously quality tested to ensure purity
Only from cows fed a nutritious diet
Cold-shipped fresh from your trusted dairy within hours"
I also like that it's not ultra pasteurized. The flip-top cap does make it easier to open, pour and not lose the cap.
Disclosure: I was ever so slightly compensated for this post. And they asked me months ago, but I couldn't get around to it with my schedule.