Friday night I got an email that brought great news– which I need right now! The recipe my son & I entered in the Healthy Lunchtime Challenge & Kids' "State Dinner" recipe contest with The White House/First Lady's Office, Epicurious, Dept of Education and USDA was selected as a finalist for our state! Once background checks are done and they do a final test kitchen tasting, we'll know if we're the winners! So we have, at worst, a 1 in 3 chance of winning.
I'll be biting my fingers until the 3rd week in June! The winners from each state and territory get a r/t flight to DC, night's hotel and a state dinner (really a lunch) with the other winners and Michelle Obama! My son is excited but not going to say anything until we know for sure. He's a better person than I am.
My son picked a recipe that I've made in various ways but built upon the same foundation. It's based off this. He said that lentils were optional but he didn't put them in the recipe. And if they have milk it's a complete My Plate (USDA guideline) meal. He had to say why he and I should be picked and I can't find it anywhere– so I guess he just filled in the spaces on the entry form online and I didn't save it (nincompoop!)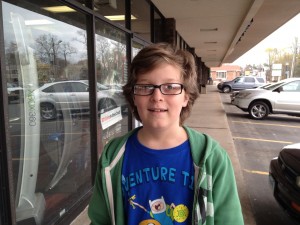 So wish us luck! We could use some positive vibes. I will let you know if we get picked!
And the Food Service Director I was sort of complaining about was the one who recommended we enter! Karma be on my side, please!